About Commercial Service
For over 75 years, Commercial Service has served Bedford, Bloomington, Columbus, Ellettsville, Nashville, and other surrounding communities in Southern Indiana. We offer a full range of residential and commercial heating, cooling, and plumbing services. Whether you need maintenance, installations, repairs, or 24-hour emergency service—we're there when you need us.
Our Heating and Cooling experience is second to none—we've been fortunate enough to work on some of the most prominent historical renovation projects in Southern Indiana history, we have the experience of designing Class 100,000 clean rooms for international medical manufacturing organizations and we are one of the largest Honeywell Building Automation dealers in the country. And we use that experience to give you the very best service and advice for your home's heating, cooling, and plumbing needs.
There is no project too big or too small for us. We provide commercial-grade service for your home just as we would a business.
Thank you for letting us be the partner you can trust for over 75 years!
Schedule an appointment with our easy Online Scheduling or give us a call at 812-339-9114. To see our full list of services, download our Capability Statement.
Our Leadership Team
Scott Rink – President
Greg Humphrey – CFO
Adam Sater – VP Commercial
Charlie Laughlin – VP Residential
Dave Sonneborn – Commercial Sales/BIM
Scott Rink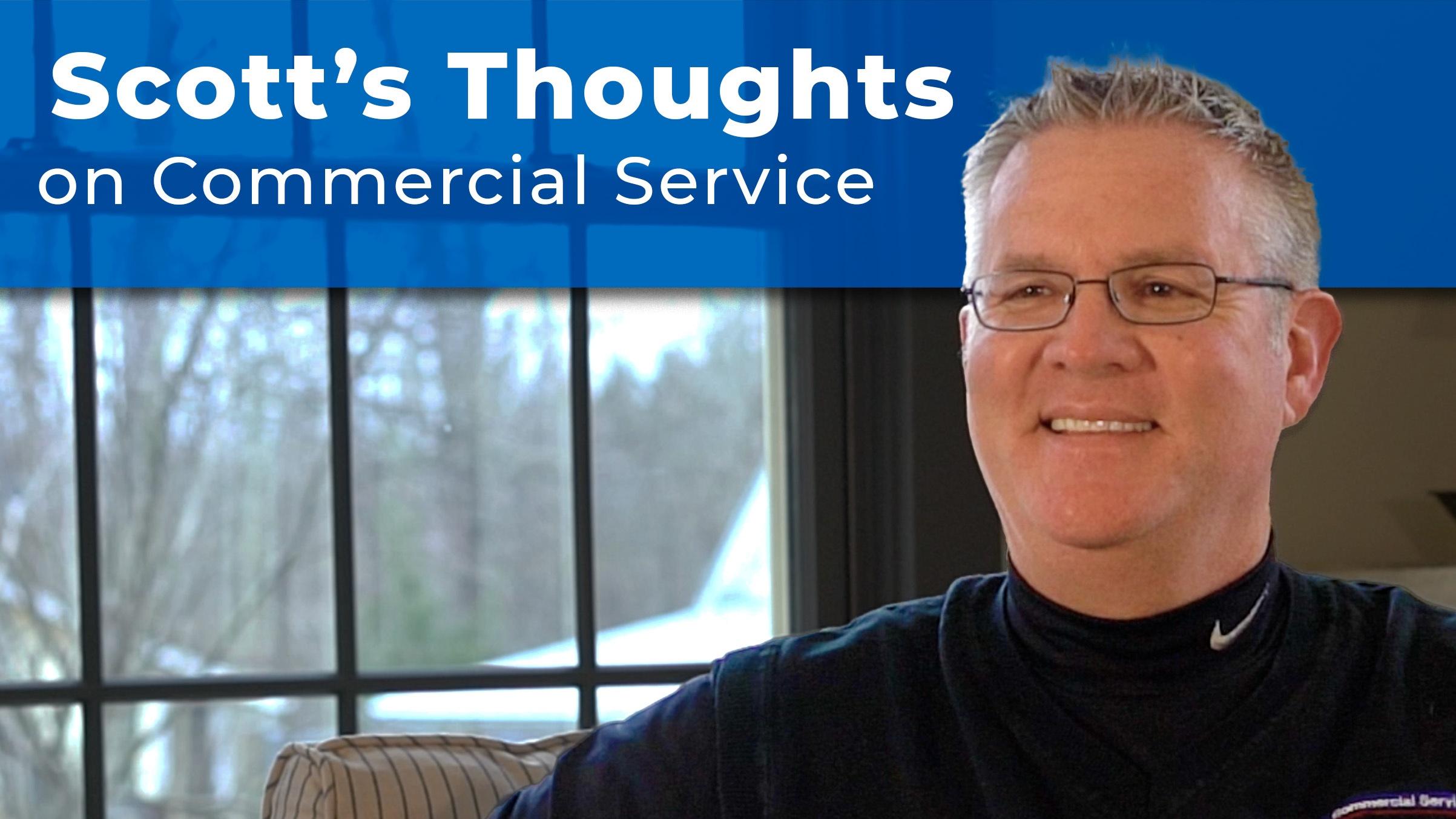 "Do what you say you're going to do and under promise and over deliver. Those are two things we really try to focus on at Commercial Service."
Scott Rink - Timeline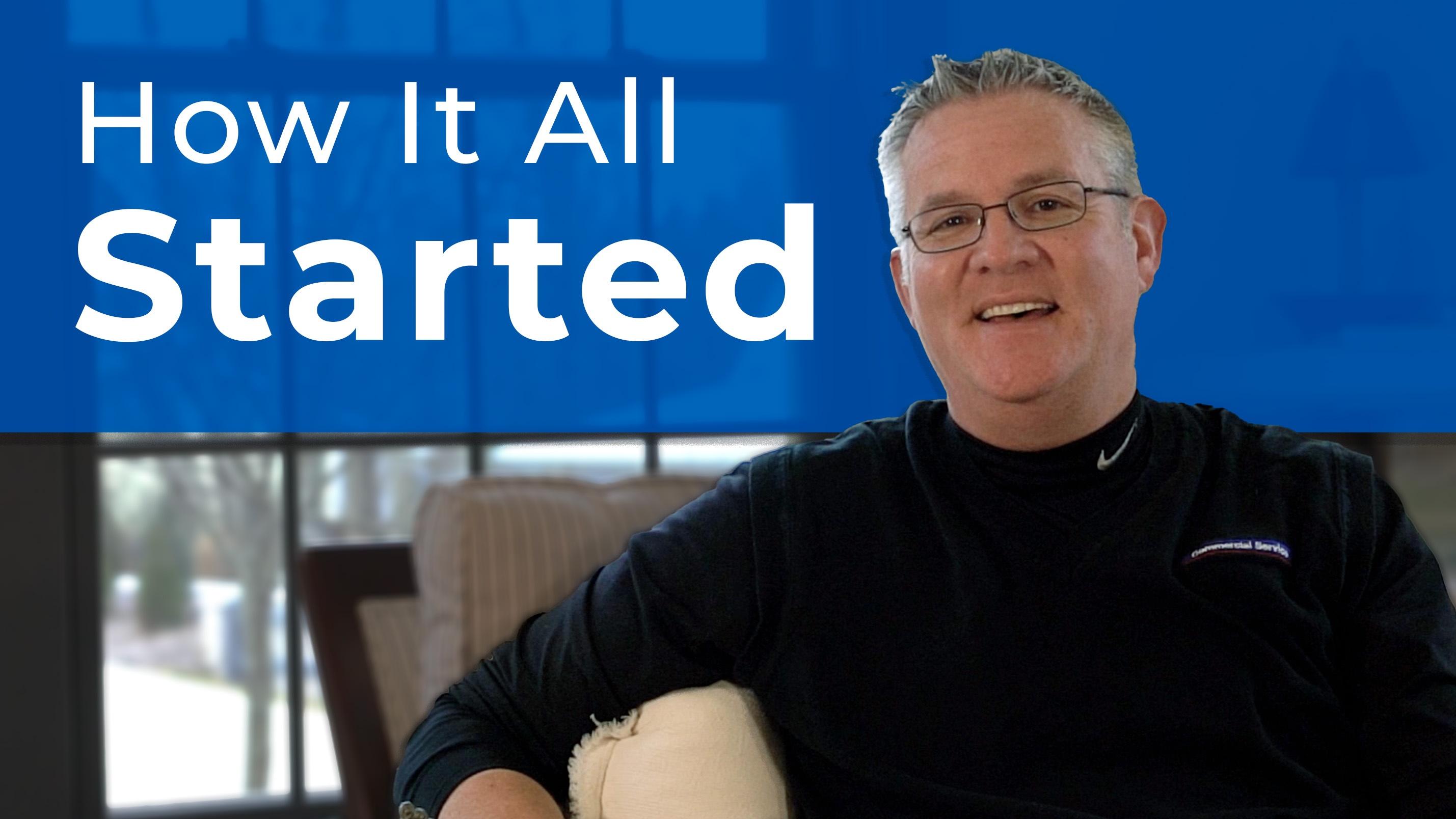 "He was very passionate about not only Commercial Service and the employees, but the community and the customers."
Charlie Laughlin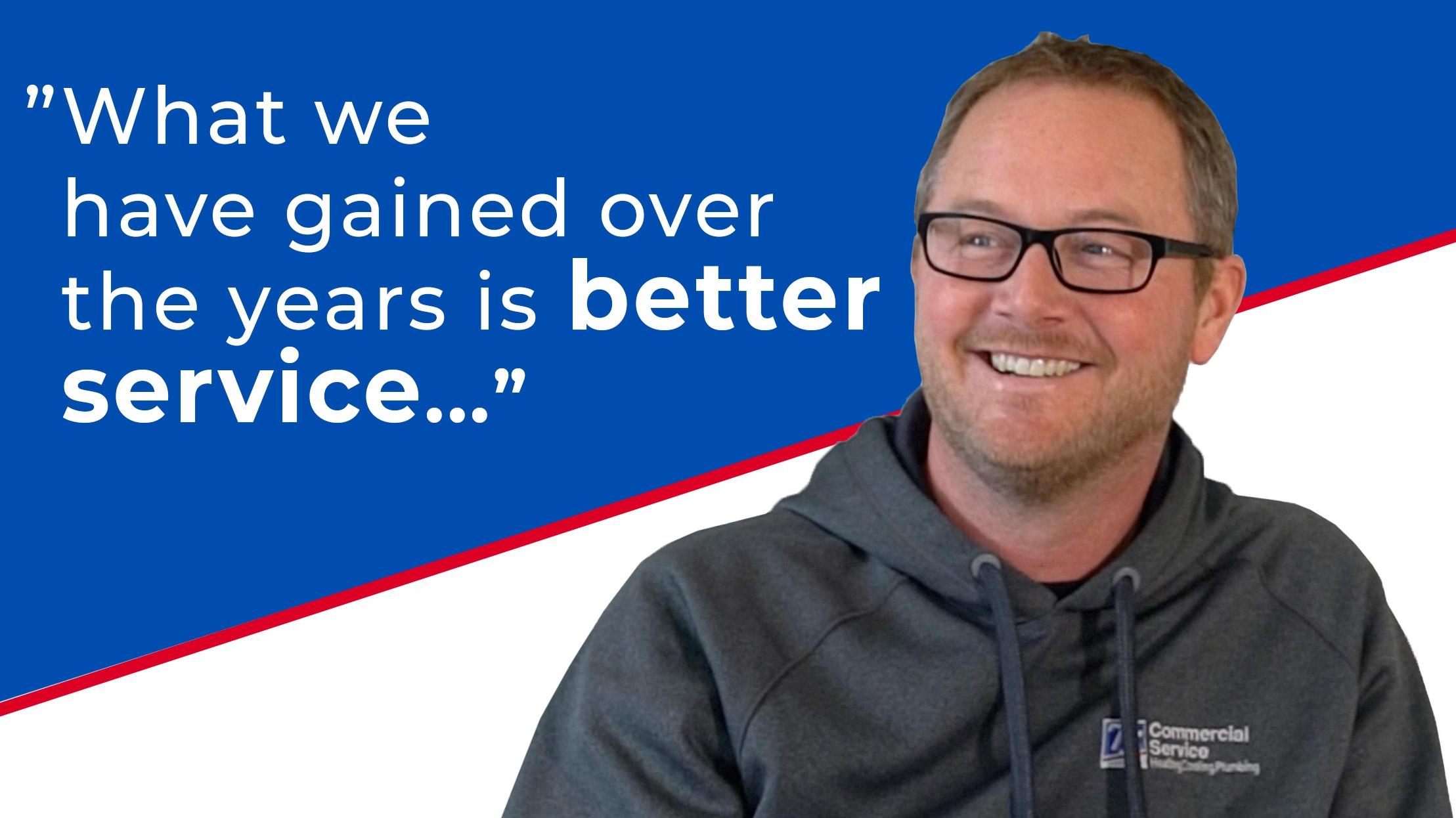 "Maintaining honesty, integrity, a good and fun work environment... those are the things that I think we've done really well."
Adam Sater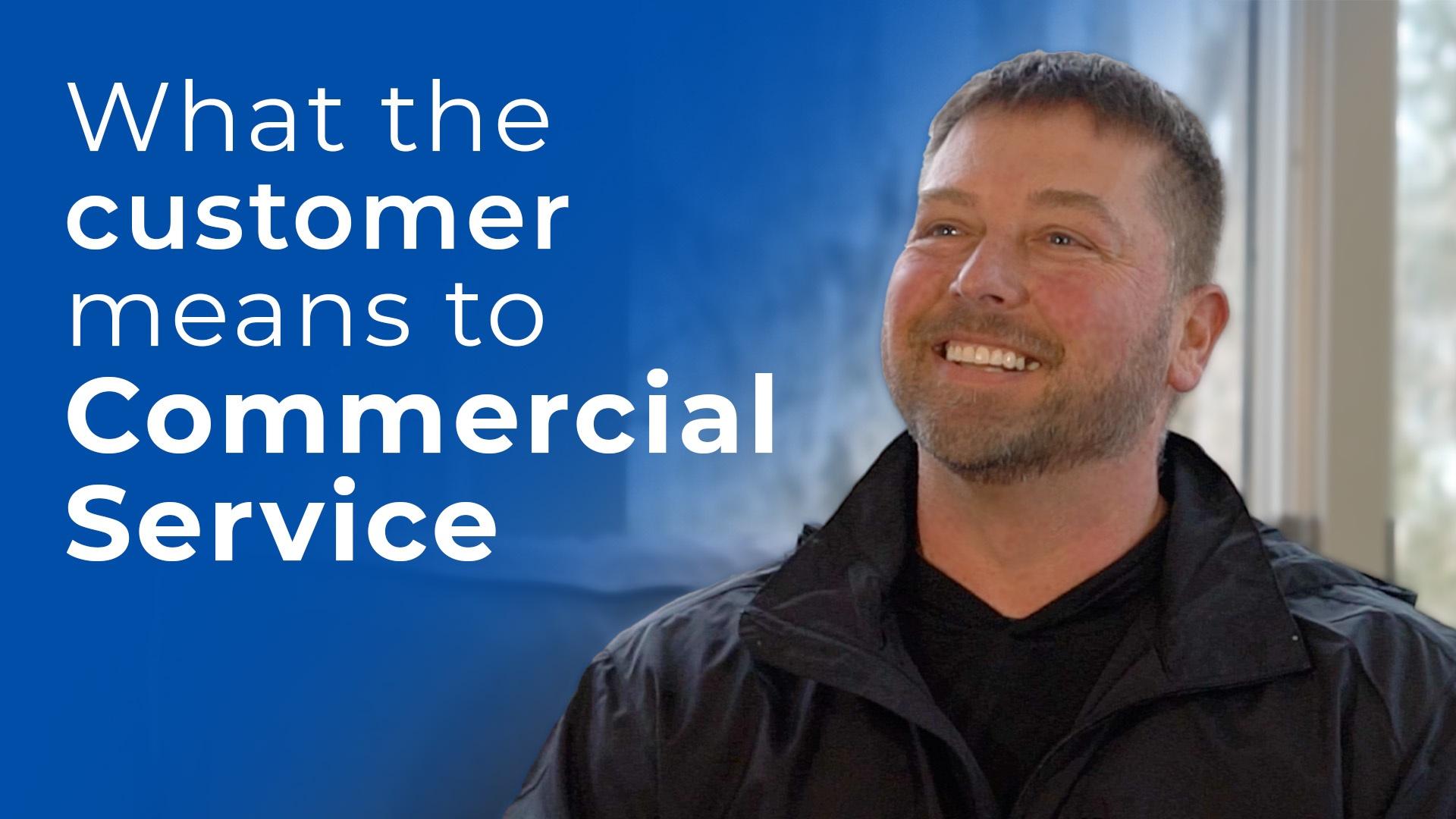 "The beautiful thing about Commercial Service is we can be thankful for all the customers that continue to trust us to build the relationship that we have."
Greg Humphrey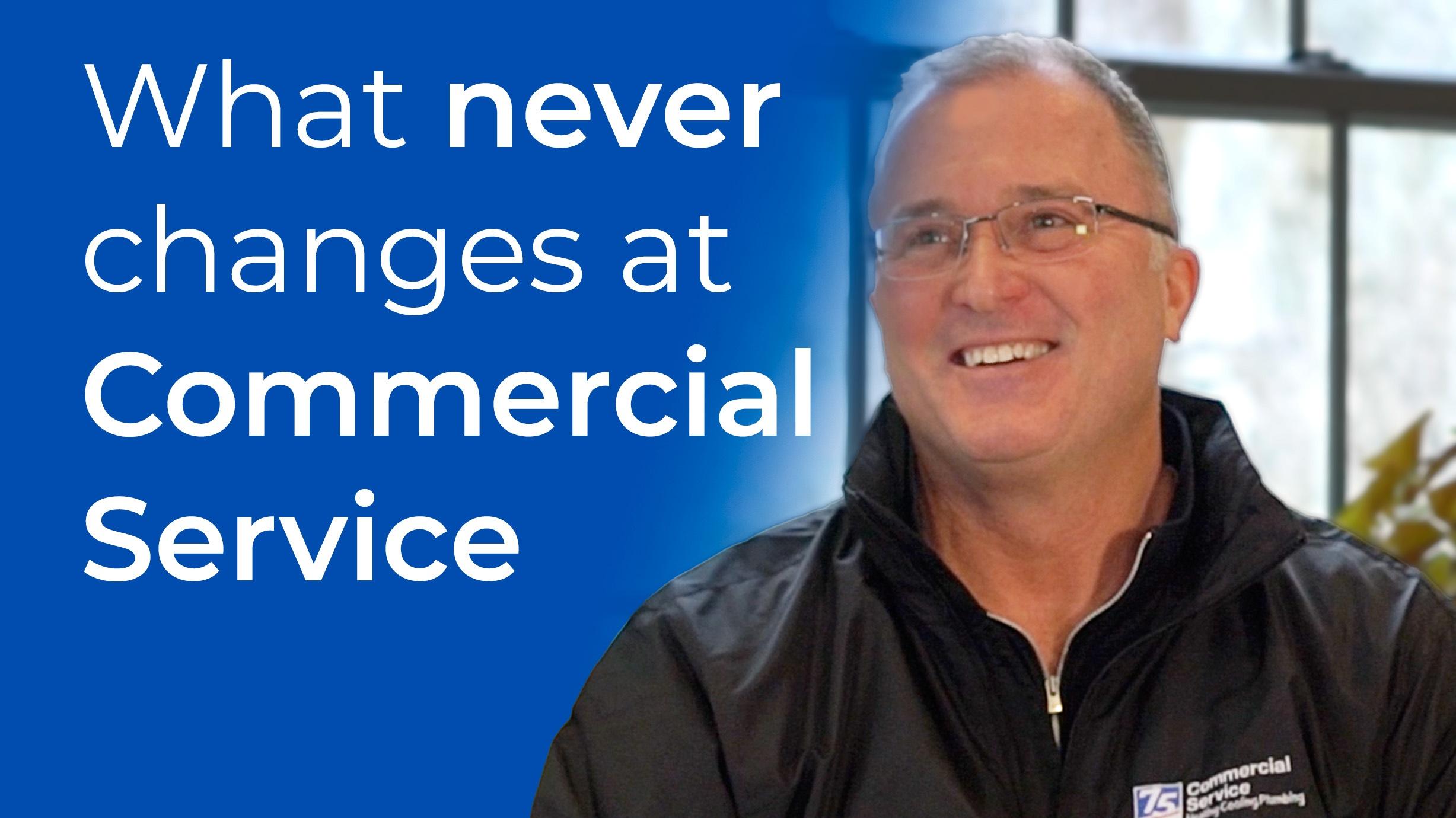 "The type of person that works at Commercial Service has stayed the same. They care about the employees, they care about each other, and they care about the customer."
David Sonneborn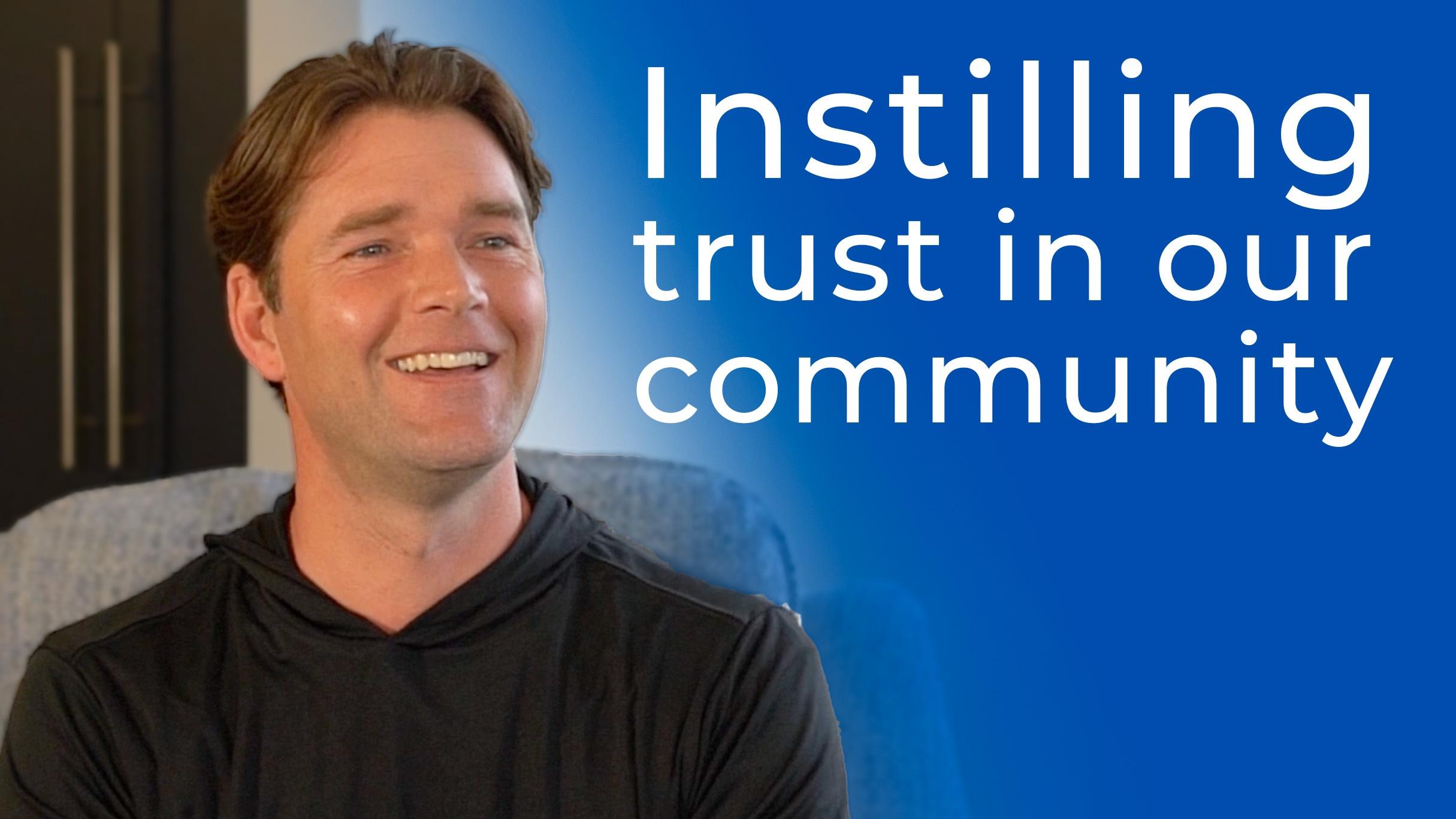 "The great thing that our company's been able to do over these 75 years is build up a lot of those relationships—build trust in the community."